Thursday, January 9, 2014 10:24am
FLORIDA STATE (9-4, 0-1 ACC) AT CLEMSON (10-3, 1-0 ACC)
Time: 7:00 p.m.
TV: RSN
THE SKINNY
TWO TOP-TEN TEAMS IN A SHOWDOWN IN DEATH VALLEY FOR ONE TO PROVE THEY'RE NATIONAL-TITLE WORTHY!!!! TAJH BOYD! JAMIES WINST- wait, sorry, wrong sport. Although the score might not be dissimilar. Again, kidding. Kind of. For some reason, though, Clemson always seems to have a good night offensively against Florida State. Even when Florida State has had legitimately good defensive teams. (And this year's team is, by the way.) Clemson = still good at defense, still not so good at offense. WHO WILL BE LESS AWFUL AT OFFENSE?!?! Tune in to find out! The biggest thing is that Florida State needs to avoid turnovers. Clemson makes it tough enough as it is to score in the halfcourt, and the Tigers are going to slow the tempo as much as they can so it's key to value each possession. CAPTAIN OBVIOUS REPORTING FOR DUTY!
NAMES TO KNOW
Okaro White. He's long been one of my favorite Seminoles to watch, because I love his skill set, but he must drive his head coach AND fans crazy with his propensity to commit silly fouls. So I would ask if all of you could get on board with me and join up with the #OkaroDontReach movement. Because he's really a very good player when he can stay out of foul trouble, and some of his reach-in fouls would make junior year Richard Howell blush. His three-point percentage is way up so far this year (43.5% compared to 31.2% a year ago), but too often, the lithe 6-8 forward falls in love with that shot when he's better off attacking the basket. His defensive rebounding numbers are up, as is his assist rate - he just needs. To. Stay. On. The. Court. Please. #OkaroDontReach
Rod Hall. I mean, if you'd asked any of us at the start of this season who would be leading Clemson in ORtg, naturally we would've said Rod Hall, right? Well, he is, and he's 50th in the country with an offensive efficiency rating (per Ken Pom) of 130.1. Last year, it looked like the best part of Rod Hall's game besides his amazing hair was his defense. And his assist rate was good. This year, though, he's scoring too, and hitting a higher percentage of his shots. He shot 43.7% from the floor last season and averaged 5.7 points; he's averaging 10.8 this year on nearly 53% shooting. Clemson needs basically all the offensive options it can get.
STATS ARE FOR LOSERS
The whole "new rules" (ugh, people, they're not new, but it's fine) thing has kind of gone by the wayside, yes? It seems like officials are calling fewer and fewer fouls. But in FSU's loss to Virginia on Saturday, that wasn't the case - there were 49 fouls called and 55 free throws attempted. Six FSU players had three or more fouls and five had four or more. … Last year, FSU's opponents shot 47.1% from two-point range, which was 157th in the country. This year - so far, but still - FSU's opponents are shooting just 39.4% from two-point range, third in the country. … Speaking of that, though, Clemson is holding opponents to 39.8% from two-point range, fifth-best in the country. … Clemson is a program that has rather notoriously struggled with free-throw shooting. This year, though, the Fightin' Brownells are shooting 76.9% from the charity stripe, tenth-best in the nation.
NARRATIVES
Florida State Win: WE WANT TO BELIEVE IN YOU, MAGICAL SEMINOLES! PLEASE! LET US TRUST YOU AGAIN! After the Virginia game, I was all: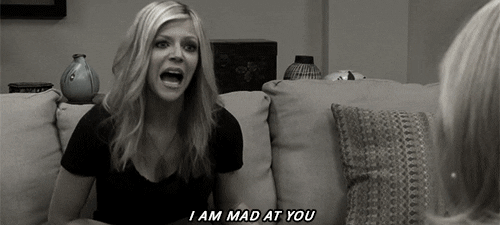 Florida State Loss: When it rains, it pours.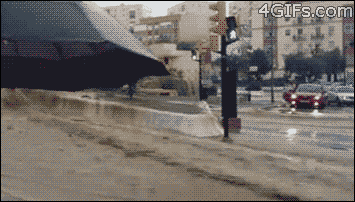 Clemson Win: WOOO! Clemson is so excited they might actually start going up-tempo now!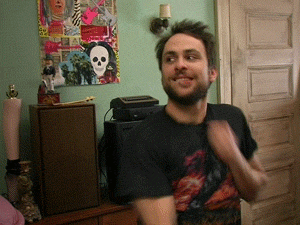 Clemson Loss: It's okay. Go back to sleep, sweet Clemson.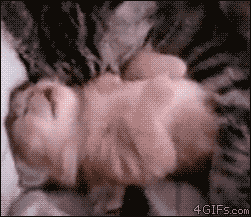 PREDICTION
Clemson, 66-59. You hurt me, Florida State. I don't trust you.
Overall: 16-9 (8-5 ACC)
Last week: 12-7 (4-3 ACC)