Tuesday, February 25, 2014 9:08am
VIRGINIA TECH (9-17, 2-12 ACC) AT DUKE (22-6, 11-4 ACC)
Time: 7:00 p.m.
TV: ESPNU/WatchESPN
THE SKINNY
On Monday's ACC coaches' conference call, Mike Krzyzewski said, "Virginia Tech is playing very well right now." Lou Holtz thinks that's a bit of a stretch, Coach K. Although we do understand you can't add the necessarily "relatively speaking" qualifier there. But at least we know that Coach K is bound and determined to make sure his team takes the Hokies seriously. Why? Who knows? I guess that's just what coaches do. Other than get to the foul line and block shots, there's not much else the Hokies do well. Well, and lose games. They do that well. And occasionally make three-pointers. And play an effective enough zone that it can give some opponents problems. So, from that perspective, sure. Not a complete disaster. And hey, I'll give this to the Hokies - after being beaten by double digits for four straight games, they lost by five, won by seven, lost by four and lost by seven. So, progress? Sure. I don't know. 
NAMES TO KNOW
C.J. Barksdale. Out with a groin injury for a four-game stretch, Barksdale appears to be….well, he's back and healthy. He had nine points in the loss against N.C. State on 4-of-9 shooting (including 0-of-3 from three - he takes threes now this year after not attempting any his first two years, but that's neither here nor there). Well, wait. The three-point thing kind of is a thing. He's 1-of-7 in the last two games. Maybe not so many threes. But he's a pretty good rebounder and can block some shots, and he can actually make free throws. If he'd get inside more than he did shooting threes, then his free-throw rate wouldn't be his only stat that hasn't improved since last season. (Literally every over Ken Pom stat is better.) Oh, who am I kidding. I don't know what's going on here. Watching Virginia Tech makes me sad. 
Marshall Plumlee. Yeah, I said it. It's time to deal with the fact that this is a thing. He played 19 minutes in the game against Syracuse, and he would have played more - except that he isn't used to playing that many minutes, so he got cramps. Can't make this stuff up, folks. And the redshirt freshman and third son of Perky was productive, too - four points, five rebounds, an assist and three blocks. AND HE EVEN TRIED A TOMAHAWK DUNK!
But really, that's two productive games in a row for Plumlee - at North Carolina, he had three points, six rebounds, a block and a steal in 16 minutes. Oh, and four fouls. It's weird - he's taken 19 shots all season, and I feel like I remember all 19. And he's also 4-of-15 from the foul line and I don't remember many of those. Anyway, Krzyzewski needs all the depth and interior defense he can get, and Plumlee certainly provides that. Also, this should be a game where he can get plenty of minutes and keep gaining confidence. So, there's that.
STATS ARE FOR LOSERS
Duke has now held four straight opponents to an eFG% of less than 50%. That was after allowing eight of its first 11 opponents in ACC play that hit that mark or better. North Carolina came the closest at 49.1%. … Duke also held Syracuse to a 99.6 offensive efficiency rating - more than 30 points better than the one it allowed in Syracuse earlier this year (134.5). … Again, not trying to Bzdelik this statistic but if you take out Duke's 10-of-18 three-point shooting performance at Georgia Tech, Duke has made just 17 of its last 67 three-point attempts. Even with that, it's 27 of its last 85. …
Virginia Tech lost a 67-possession game to N.C. State on Saturday, and that was the most possessions in a Virginia Tech game since a Hokie win outside ACC play against Maryland Eastern Shore. … Virginia Tech scored 39 points in the second half against N.C. State, its most second-half points since a January 22 loss to Wake (50!!!!!). In the eight games since, Virginia Tech has only cracked 30 in the second half three times (including Saturday). But here's a gross stat: Virginia Tech totaled fewer points in the second half and both overtimes in the loss at Pitt (35) than it did on Saturday in the second half alone (39).
NARRATIVES
Virginia Tech Win: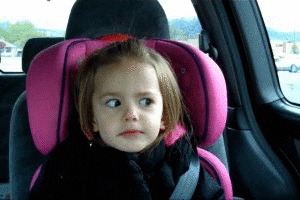 Virginia Tech Loss: 
Duke Win: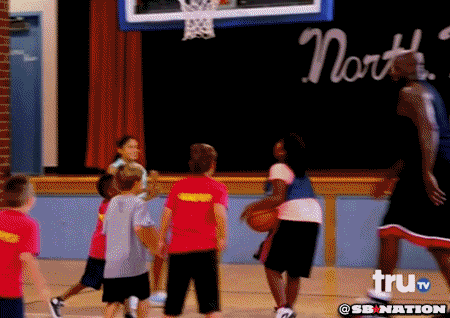 Duke Loss: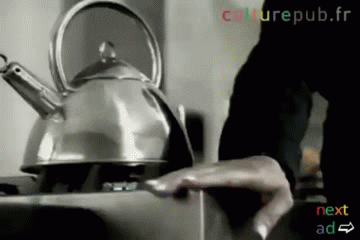 PREDICTION
Duke, 78-47. Gross. 
CLEMSON (17-9, 8-6 ACC) AT WAKE FOREST (14-13, 4-10 ACC)
Time: 7:00 p.m.
TV: RSN/ESPN3
THE SKINNY
Does Wake Forest have any pride left? Devin Thomas would like to know, for one. And Jeff Bzdelik is still searching for where he left that darned defense before the Deacons made the short bus ride to Chapel Hill. (I'd tell him to look under a couch cushion. Or maybe in his pants pocket of the last pair of pants he wore.) Clemson has found some offense lately. Maybe under a mattress somewhere. And that's bad news for Wake, since its defense has been…well, it's been bad. And it went from bad to ghastly against North Carolina. One would think, particularly at home, that the Deacs defense - which is, allegedly, somewhere in Winston-Salem - will make its way to the Joel. But it hasn't been seen anywhere the Deacs are since February began.
Things look bleak right now for the Deacons, but do they have that one more "huh?" win left in them like they did last year when they beat Miami at home in late February? As Bzdelik has pointed out, Wake is shooting the ball fine - it's just been a matter of not derping all over themselves by turning it over or missing free throws (or both), and that whole defense thing. Clemson really needs this game, too, which makes me afraid to pick Clemson. So, so much #goacc potential in this game.
NAMES TO KNOW
Landry Nnoko. In his two games back from the flu now, the 6-10 sophomore has been a real positive for Clemson. He's averaged 11 points and six rebounds (plus two blocks) in that span, and he's only picked up three fouls, which is probably most important. His 35 minutes against N.C. State tied a career high, too. Where he really helps the Tigers is his effectiveness defensively - he's 108th in the country in block percentage (Landry says Nno! No? Anyone? Is this thing on?) And Wake has some effective bigs who are certainly capable of getting going. Nnoko needs to make his presence felt.
Tyler Cavanaugh. Well, Cavanaugh's still shooting. Credit to the sophomore, though - after last year's 1-of-12 shooting performance against Clemson last year, he was 5-of-10 for 12 points in the game at Clemson earlier this season. He's definitely made some progress this year. To what end, I'm not sure, but it's there. And he stood out at North Carolina at times, finishing with 15 points on 5-of-10 shooting. Of course, then you look at the rest of his stat line and you see no rebounds, no assists, no blocks, one steal and three fouls. But, hey. Points. Someone's going to have to score and defend for Wake. Cavanaugh is going to shoot regardless. Why not?
STATS ARE FOR LOSERS
Clemson is 1-8 this season when opponents have an offensive efficiency over 100 and 16-1 when opponents fail to hit that mark. Wake is 2-8 when it fails to hit 100 and 12-5 when it does. … Wake is on its worst losing streak since 2011, when it closed the year with 11 straight losses in Bzdelik's first season as head coach. The Deacs have lost seven in a row now with four regular-season games remaining and at least one ACC Tournament game. … Not only did Wake Forest allow North Carolina to post its best offensive efficiency rating of the year (a 144.6), but it was also the best for UNC against a Division-I opponent since 2008 (a 160.6 against Arkansas in the NCAA Tournament). … Clemson has allowed seven teams to shoot an eFG% of 50% or better all season, but three of those have come in the last three games.
NARRATIVES
Clemson Win: Well that's a relief!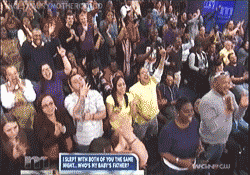 Clemson Loss: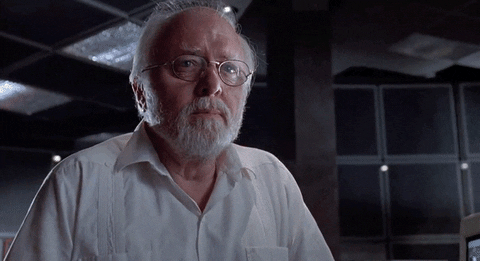 Wake Forest Win: Wut is this even good I can't even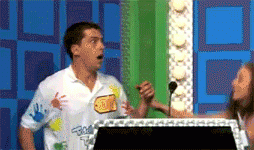 Wake Forest Loss: 
PREDICTION
Clemson, 64-55. I want to trust you, Clemson. Don't make me look foolish. 
Last week: 10-5 (10-5 ACC)
Overall: 91-28 (82-24 ACC)