Monday, February 24, 2014 8:55am
NO. 4 SYRACUSE (25-2, 12-2 ACC) AT MARYLAND (15-12, 7-7 ACC)
Time: 7:00 p.m.
TV: ESPN/WatchESPN
THE SKINNY
Well. Um. 
Jim Boeheim isn't the first guy to struggle with his coat. #Cuse pic.twitter.com/YRP6aoUEsF

— Mike Welch (@RealMikeWelch) February 23, 2014
HERE COMES BOEHEIM pic.twitter.com/B35CmDnjAG

— Brian Floyd (@BrianMFloyd) February 23, 2014
And of course:
Boeheim and Falcor pic.twitter.com/5LbECTtY04

— Weather Moose (@WXMoose) February 24, 2014
Whew. Glad that's out of the way. 
We know a few things: one, Jim Boeheim will face no further repercussions from his outburst at Duke. And two, that Maryland has had - gasp! - six days off before this game. We know this because Boeheim said it after the game. (Yes, his comments were dripping with sarcasm.) Somehow, even though Swofford managed to ensure Maryland had no home games against the Triangle-area teams, he didn't give the Terps a road back-to-back on a Saturday-Monday stretch. BOOO, Swofford. BOOO.
Well, that's what it's given Boeheim and company, and the Orange have a thin bench as it is. Syracuse has been having some problems with, you know, making shots lately - it has had an eFG% of 40.3% or below for three straight games, including a ghastly 33.9% against Boston College. Which wouldn't be so bad if its opponents weren't making shots. But they are. Teams that can hit three-pointers have had success against Syracuse (shocker!) in terms of offensive efficiency; even though Duke didn't shoot all that well from three in the second meeting, the Blue Devils actually shot better from an eFG% standpoint (55.2%) than they did the first time. Go figure.
And two straight Syracuse opponents now have posted an eFG% of 50% or better. So that's the danger for Syracuse - finding fresh enough legs (or whatever) to knock down shots, while also hoping Maryland doesn't get on a hot streak. Entirely possible at Maryland, certainly - the Terps were playing well before this "mini-break" thing and have dropped just one home game in league play (an 83-79 loss to Pittsburgh, back when Pitt used to score points). In spite of the good play, though, Maryland hasn't had an eFG% of over 50% since February 8. If the Terps can actually combine good offense (and hot shooting) and some good defense, then who knows? Maryland's still having trouble keeping opponents off the foul line, though, and Syracuse would love a chance for some easy points. 
NAMES TO KNOW
Trevor Cooney. If you missed Cooney while watching the Syracuse-Duke game, don't worry. He was easy to miss. And he's been far too easy to miss in the last two games, when he played 71 minutes and scored a total of just nine points on 3-of-13 shooting (1-of-9 from three). He added a total of two rebounds, two steals and a foul. That's a lot of time to play to miss shots and not contribute more in other statistical categories. Syracuse just frankly doesn't have the margin for error to withstand a slump from Cooney. They don't have a lot of scorers as it is, and now that Tyler Ennis might have hit a bit of a freshman wall, it means Syracuse is getting essentially nothing from its perimeter. The Orange's top 4-5 guys are great, but there's almost literally nothing beyond that, and they all have to pull their weight. 
Nick Faust. Live by the Faust, die by the Faust? Isn't that how the saying goes? Well, in its last game against Wake, Maryland lived and thrived by the Faust, as the junior had 20 points on 7-of-11 shooting to go with five rebounds, four assists, a block, a steal and just two turnovers in 32 minutes. (Those were the most minutes he's played since November 25, too.) And he's going to keep shooting threes - it doesn't matter that he shoots 30.5% from three, he's going to keep at it. So Maryland had just better hope that when he's in the game, he doesn't turn it over, doesn't get impatient against the zone and doesn't continuously jack up ill-advised threes. (Well, unless those threes go in. In which case, you know, YOLO.)
STATS ARE FOR LOSERS
Maryland is up to 48 in Ken Pom's rankings, its highest spot since December 14. After getting to 11-9, though, the Terps have bounced back nicely to win four of their last seven, playing well even in most of their losses. … Speaking of Ken Pom, Syracuse has been in the top 10 after December 7…well, until now. The Orange fell from 5 to 9 after the Boston College loss, and from 9 to 11 after losing at Duke. … Wake Forest turned the ball over on more than 25% of its possessions in the loss at Maryland last Tuesday, the second-highest by a Maryland ACC opponent and third-highest by the Maryland defense this year. …
Syracuse has now allowed seven straight opponents to post offensive rebounding percentages of 30% or better, including Boston College - a team that sometimes actively avoids offensive rebounds. The Eagles rebounded 31% of their misses. What's worse, though, is that four of the last seven opponents have been over 40% on the offensive boards. To put that in perspective, the league's top two defensive rebounding teams in ACC play - Maryland and Virginia - have allowed three opponents to rebound over 40% of their missed shots all season. Combined. 
NARRATIVES
Syracuse Win: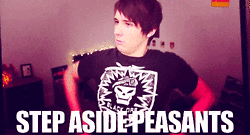 Syracuse Loss: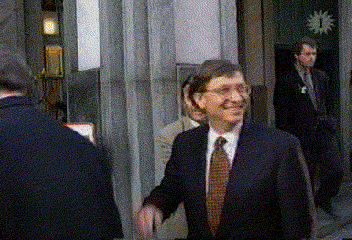 Maryland Win: 
Maryland Loss: 
PREDICTION
Syracuse, 71-65. And an "A-C-C!" chant? No? What, you Syracuse fans will travel to North Carolina venues but not to College Park? We see how it is.
Last week: 10-5 (10-5 ACC)
Overall: 90-28 (81-24 ACC)